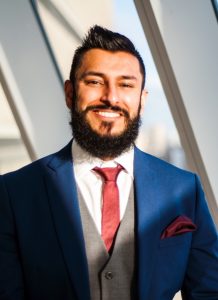 Kevin Singh is a psychotherapist and registered social worker with the Ontario College of Social Workers and Social Service Workers.
He is also an active member of the Ontario Association of Social Work (OASW) and Canadian Association of Social Work (CASW).
Kevin supports male clients with their mental health, sex life, and relationships. This includes men who experience difficulties with intimacy, both sexual and relational, and who have the desire to improve their ability to communicate effectively with their partners.
Moreover, overcoming painful emotions such as shame, guilt, avoidance, anxiety, and low self-esteem.
He works with men from diverse ethnic, cultural and religious groups. In addition to English, he can provide therapy in Punjabi and Hindi.
It can be hard to talk about sexual and relationship issues with others, especially your partners. Kevin has a lot of personal experience in the above areas and the first thing he does is create a 100% judgement free space. You will find him positive, open minded, and easy to talk to.
Via current best practices in the field, Kevin's clients are able to better understand themselves, both past and present, and therefore create lasting change.
Weekend and evening appointments available.
Secure your first session now and begin this process by emailing kevin@sextherapytoronto.org or calling 647-930-8018.